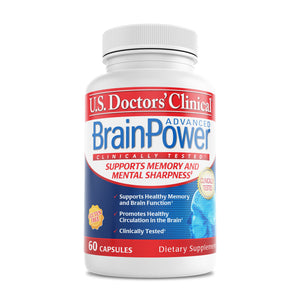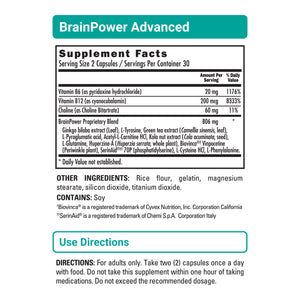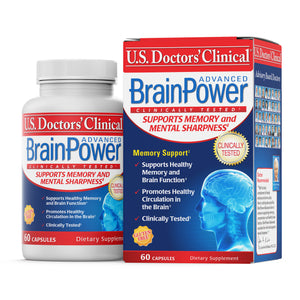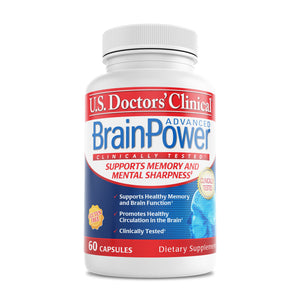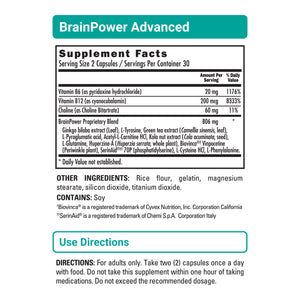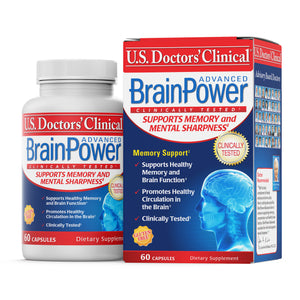 Clinically Proven to Support Memory Performance
In a double-blind, placebo-controlled study, BrainPower Advanced had a positive effect on subjects with subjective memory complaints.[1] Results appeared in only 12 weeks, thanks to BrainPower Advanced's herbal formula rich in vitamins and amino acids that support healthy memory, mood, and cognitive function in adults.*
Boosts Attention, Focus, and Cognition
BrainPower Advanced includes key botanical extracts, like Ginkgo biloba and green tea, used in traditional herbal medicine remedies for memory and brain performance.* Additionally, it is rich in amino acids that act as precursors for the brain to produce necessary chemicals like dopamine. By combining support for brain function as well as brain health, BrainPower Advanced delivers maximum results in a rapid timeframe.*
The BrainPower Advanced formula also includes SerinAid® Phosphatidylserine, which aids the absorption of nutrients into cells while encouraging the removal of cellular stress waste.*
Promotes Healthy Blood Flow and Oxygen Delivery
BioVinca™, a derivative of the periwinkle plant, is rich in vincamine alkaloids. These alkaloids encourage proper blood flow and oxygen utilization in the brain. In fact, BioVinca™ is 98% vincamine, making it a potent and effective way to support good brain health.* This nootropic ingredient may also support improvements in short-term memory function.*
Approved by the Advisory Board of Doctors
The U.S. Doctors' Clinical Advisory Board is a panel of expert physicians and health practitioners that understand the importance of nutrition on overall health. This panel includes doctors with a wide variety of specialty backgrounds to provide U.S. Doctors' Clinical with the expertise needed to create targeted, effective formulas grounded in scientific research.
Made in the USA
BrainPower Advanced is made in the United States in our cGMP (current Good Manufacturing Practices) certified laboratories that are regularly audited for quality control by independent organizations like NPA, NSF, and UL.
Try it Risk-Free! 60-Day Money-Back Guarantee
If you're seeking support for failing memory, mental fog, poor attention, or just want to improve ongoing brain health, try BrainPower Advanced on a risk-free basis. If you aren't pleased with the product for any reason within the first 60 days, we'll refund your money.