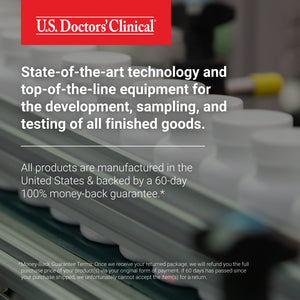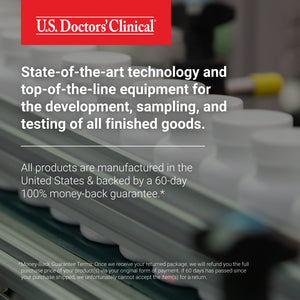 Lung Support Formula is an all-natural, clinically proven supplement that draws on centuries of traditional Chinese medicinal practices to support the immune system.* This targeted blend is rich in antioxidant vitamins, traditional herbal compounds, and potent ingredients that help support healthy inflammation responses and respiratory tract balance.*
A double-blind, placebo-controlled study conducted in 2013 found that subjects receiving Lung Support noted changes in overall lung health in just 12 weeks.[1] Read more about the details of our clinical study here.
Support for Respiratory Health
Lung Support Formula provides aid to overall respiratory health by encouraging positive effects in the respiratory tract and healthy mucus production.* The body produces mucus to help aid the body's natural defenses from bacteria and viruses. During times of illness, ensuring healthy mucus production can boost the body's ability to essentially grab and help reduce germs from the respiratory tract through expectoration. Lung Support encourages these healthful processes while simultaneously providing support for respiratory wellness.*
Strong Lungs and Organs
This supportive formula incorporates Asian ginseng and astragalus extract, two traditional Chinese herbal supplements, with immune-boosting vitamins and minerals to support overall organ health.* Along with the rest of the carefully selected ingredients in Lung Support Formula, these components help to aid the strength and wellness of internal organs, making Lung Support a great partner during the process of smoking cessation.*
Non-GMO, Gluten-Free Formula
U.S. Doctors' Clinical uses only the highest quality ingredients for your peace of mind and wellbeing. Lung Support Formula uses no GMOs and is gluten-free. Lung and immune support is available to everyone this cold and flu season.
Made in the USA
Lung Support Formula is made in the United States in our cGMP (current Good Manufacturing Practices) certified laboratories that are regularly audited for quality control by independent organizations like NPA, NSF, and UL.
Try It Risk-Free! 60-Day Money-Back Guarantee
If you're seeking support for comfortable respiratory health, quitting smoking, or simply getting a healthy boost toward staying well during cold and flu season, try Lung Support Formula on a risk-free basis. If you aren't pleased with the product for any reason within the first 60 days, we'll refund your money.