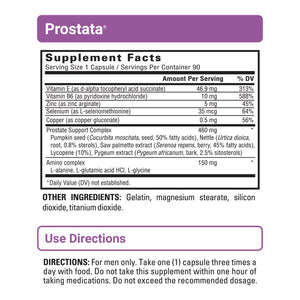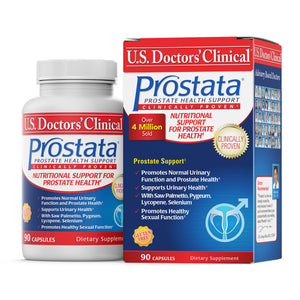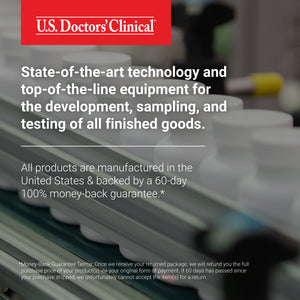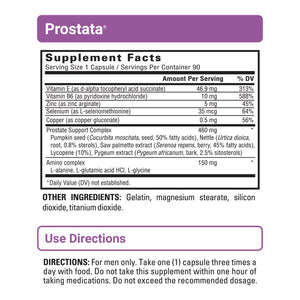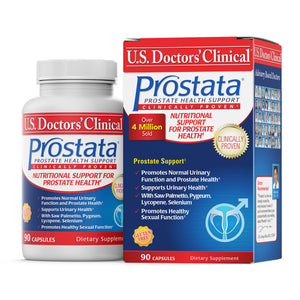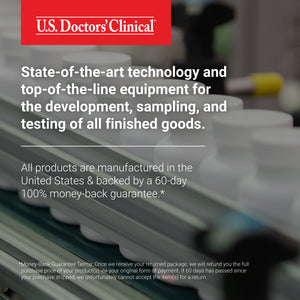 Clinically-Proven, Specialized Formula of Botanical Extracts
Support Urinary Frequency Regularity

Uncontrollable urges to urinate no longer have to dictate the terms of an active lifestyle. Prostata's unique prostate support complex aids in providing support in helping urinary frequency balance and excessive trips to the bathroom.* U.S. Doctors' Clinical has harnessed the power of natural extracts and fatty acids to encourage positive support from urinary urges and enhance bladder confidence.*
Prostate Comfort Support

Men who need support for a healthy urinary system and comfort related to bladder balance, look no further. Prostata utilizes natural stinging nettle extract and saw palmetto to positively support overall prostate health and encourage soothing effects for prostate and bladder comfort.*
Supplementing with Prostata may aid in providing maximum support for healthy overall prostate health.*
Support Healthy Testosterone Levels
Testosterone naturally decreases as men age. In addition to affecting prostate function, the effects of lower testosterone can extend to other parts of an active man's life, including energy levels and sexual function. Prostata's unique Prostate Support Complex is supported by amino acids and antioxidant vitamins, providing balancing support for healthy hormone levels in advanced stages of life.*

Synergized Complex For Improved Quality Of Life
Saw Palmetto: Saw Palmetto extract supports balanced levels of 5-alpha reductase, an enzyme that converts testosterone into DHT.* High DHT levels may lead to hair loss, prostate discomfort, and lower sex drive. Through balancing the necessary enzyme for this conversion, saw palmetto can encourage healthy levels of testosterone and aid in maintaining vitality and a more comfortable prostate.*
Stinging Nettle: Stinging nettle provides powerful properties in supporting healthy inflammation responses for a comfortable prostate.* A natural botanical extract, stinging nettle encourages balanced testosterone and estrogen levels within the body and aids in maintaining healthy prostate and urinary function.*
Amino Acids: A blend of multiple amino acids provides beneficial support to prostate health and can aid in a comfortable bladder.* Prostata utilizes L-alanine and L-glycine to encourage healthy prostate size and function, plus L-glutamic acid HCL – a natural part of prostate fluid.*
Lycopene: Lycopene is a potent carotenoid and antioxidant that supports the body's cellular health. Naturally found in red fruits and vegetables, U.S. Doctors' Clinical extracted this beneficial compound to provide concentrated support as part of the Prostata complex.* Diets rich in lycopene can aid the body's antioxidant levels, therefore improving overall prostate health.*
Clinically Proven, Non-GMO, Gluten-Free Formula
All U.S. Doctors Clinical products are backed by our Advisory Board of Doctors. These supplements contain premium ingredients sourced from around the world, and are made in the USA in FDA-registered facilities operated by a quality manufacturer that holds numerous GMP certifications.
Take Control Of Your Health... Today!
Prostate health is a common concern among men once they reach the age of 50. The best advice given is to maintain regular checkups as this is the most crucial part of monitoring their well-being. However, there are other, more proactive ways to support the prostate.
Get effective support and find relief with Prostata®.